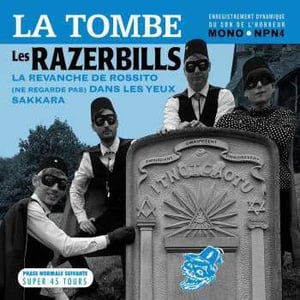 €

7.50
Now we're talking....One of the best Surf-Garage crossovers for a very, very long time...Spooky organ work, Woah Dad guitar and a few spoken haunting excerpts for good measure.
Although you may get the impression these guys are French, they are actually English, you can tell even though they are masked !....Oh, and you get a free mask with this EP too, so as you dance in disguise !
I'll go out on a limb and say these dudes are as good if not better than The Ghastly Ones....Yep that good !....