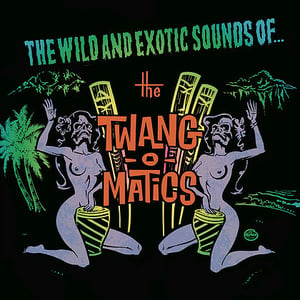 €

18.00
Limited edition Private pressing on Yellow vinyl.
The latest vinyl offering by our Norwegian pals The Twang O Matics, 14 tracks of Rockin' Surf Trash....This is their 3rd full length platter and it's a stonker !
With fantastic artwork by veteran artist Darren Merinuk this fits nicely alongside your Messer Chups, 50 ft Combo and Ghastly Ones LPs....Not a bad track on there.
Check out their other vinyl releases while you're here.